GIUSEPPINA ARENA - Architecture and Design, yachts, luxury residences
private jet, yachts interiors, private jets, retail showrooms, architecture and interior design, Miami, Rome, textures, innovative materials, furniture and finishes, projects, research of the most exclusive materials, Italy, Asia, North and South America, consulting and engineering
About /
Giuseppina Arena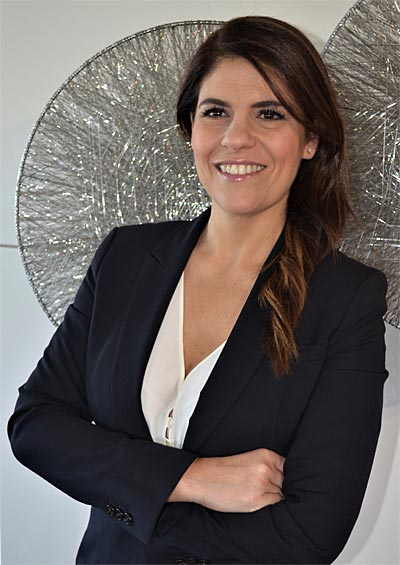 PASSION TURNS DREAMS INTO REALITY
The client's idea is to always have a special distinguished project that reflects their own style. For this reason, it's essential to understand their habits, tastes, and everyday life needs.
Research of the most exclusive materials, along with a detailed study of space planning, lights and acoustics, is the next step to the realization of a tailored project.
We then present the ideal concept to the clients, supported by combined traditional drawings and more advanced techniques, to achieve their desired vision.
The project is then completed to the last detail, thanks to the highly skilled craftsmen and our careful selection of the most appropriate objects and accessories, to ensure a complete
turn-key
solution.
"
Our passion is creating something special and emotional for clients, whose dreams we turn into a reality.
"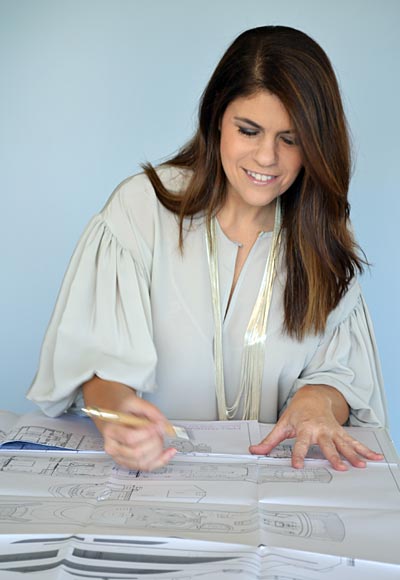 biography
Giuseppina Arena is an expert in Yacht Interiors, Luxury Residences and Retail Showrooms. With over 18 years of experience in Architecture and Interior Design, she has managed projects in Italy, Asia, North and South America. Giuseppina earned her Bachelor's and Master's degree from the University of Florence and a postgraduate Master in Yacht Design.
Growing up in Italy, she was exposed to several aspects of architecture and different forms of art, which created a strong sense of design, elegance, and sophisticated taste. She is highly experienced and knowledgeable in textures, innovative materials, furniture and finishes due to her expertise in yacht design.
Giuseppina creates unforgettable, functional, and exquisite spaces that strongly reflect the client's personality. With her signature styles, she has built an elite clientele and is notably recognized for her chic and timeless interiors.
When it comes to design and vision, Giuseppina is highly sought after for creating one of a kind projects worldwide.
HISTORY
Giuseppina started her career in 1999 joining the Princess Cruises Design Center, held up by Giacomo Erasmo Mortola, where she designed the most beautiful and luxury cruise ships in the world, working at every level of the design, from the general arrangement plans, throughout the detailed interior design development.
In 2003, Giuseppina joined the Intermarine Group, where she experienced in Military vessels and Fast Patrol Boat winning a National Competition with the 13 feet boat.
Three years later, she joined the CNL Admiral Shipyard, a premier yacht building company, designing the interiors of aluminum high performance superyachts.
In 2007, she joined Ferretti Group, where she conceived luxury interiors for all the Ferretti Group Brands.
She developed working relationships with specialist suppliers, craftsmen and Italian specialized artisans, and partnership with the most important furniture firms in Italy.
In 2012, she was appointed as the Architect and Interior Designer for the Americas of Ferretti Group USA.
Then, she moved to Miami where she established a specialized interior design center and capability for the Americas.
She overseen the design process of Ferretti Group vessels maintaining the standards of excellence established by the company and the needs and demands of the U.S. market, leading the interior design and configuration for all American inventory for over $100 million per year.
She was also in charge for the design of the Ferretti Group Retail Stores globally, set up in Palm Beach (FL), Miami Beach Marina (FL), Newport Beach (CA), Bahia Mar (FL), Mexico City (Mexico), Hong Kong (China), and Lima (Peru').
She played a crucial role in the sales process generating more sales and higher revenues for the company maintaining the success of the Ferretti company throughout the world, keeping the aesthetic consistency, superior quality, and luxury of all company locations, vessels, showrooms, trade show displays, offices, and facilities in the Americas.
In addition, Giuseppina also designed luxury residences in Italy and Americas, where she worked with Italian artisans and craftsmen, bringing the excellence of the "Made in Italy" worldwide.